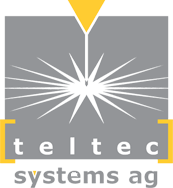 Dear readers,
Within this newsletter, we would like to inform you about newest developments in the field of Optical Beam Handling Systems and Positioning Systems. Let yourself be surprised about the innovations, which have been presented by OWIS on the Laser Far in Munich. Enjoy reading!
Ultra-high vacuum: the next level
By autumn of this year, OWIS® reaches the next level in vacuum: with vacuum-prepared positioners and optical components for vacuum applications in pressure ranges up to 10-9 mbar. So far, OWIS® vacuum products have been designed for ranges up to 10-6 mbar. The new ultra-high vacuum products imply a considerable expansion of the application possibilities. Read more ...
New grid boards: universal, light, individual
The new mounting and grid boards have been specifically developed to fix optical components in any customer-specific position. This is possible since there is no pre-milled standard grid. Read more ...
Other News