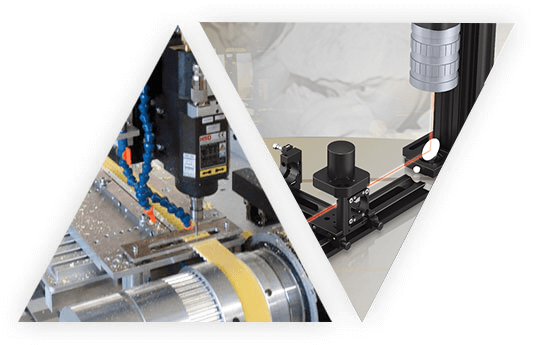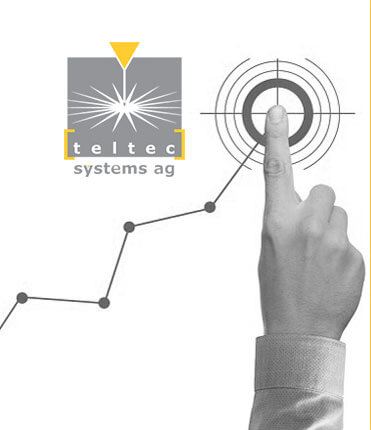 What our customers say about us
References
"For conversions of existing and deliveries of new CNC machines, as well as their commissioning and training, we rely on the services of teltec systems ag. In this way, we always receive an integrated solution with an optimal price-performance ratio and flexible service."- Andreas Hedinger, Managing Director APM Technica
"For more than 20 years, we have been using lasers from teltec systems ag for the labelling of our precise drives. In doing so, we value the quality of the systems and the service."- Rochus Stöckli, Head of Production Engineering maxon medical, maxon motor ag
"We really appreciate the fact that with teltec systems ag we have such a flexible and reliable partner, which offers us an extremely efficient laser marking according to any requirements, over many years."- Christian Cadisch, Managing Director Egro Industrial Systems AG
"The price / performance ratio of the CNC machines from teltec convinced us. The commissioning of all three machines and the instruction was exemplary."- Ruedi Kirchhofer, Head of Plastics Processing, Flexor
Excerpt from our
Customer List
What we offer
Products and Applications
Marking Lasers
For individual configuration and customer-specific solutions, teltec offers labelling lasers from FOBA with different wavelength ranges for various applications: 355nm (UV), 1,060-1,070 nm (infrared), 10,600 nm (infrared). They mark and engrave brilliantly, permanently, forgery-proof and precisely. In many industries, they apply a wide variety of content to countless materials: from organic materials to ceramics, glass and plastics to metals. High-performance solid-state lasers, laser inscribers and CO2 marking lasers are available for flexible, fast and high-quality product and material labelling and integration in production plants, special machines or FOBA workstations.
Laser Marking Equipment
For stand-alone operation in laser protection class 1, teltec offers turnkey and tailor-made laser processing machines from FOBA as a manual workstation or special machine. Our laser marking devices can be equipped with different laser sources, thus enabling the most economical and ideal configuration for the respective requirement. Diverse loading concepts ensure optimal integration into production environments and axle systems can be selected according to your needs. Options such as different turntable sizes, turntables, cameralm systems and customer-specific implementations make tailor-made customized solutions from standardized machines.
Industrial Automation and CNC Machines
You need a reliable partner, with a wide range of components and systems for automation with an optimal price-performance ratio and high quality. You want modularly designed products including open interfaces of the used controllers and software which allows you the necessary flexibility. Since 2013 we have been working together with isel Germany AG. We ensure the distribution of isel products in Switzerland and promote service, training and commissioning throughout Switzerland. In addition, we offer the following low-cost, high-quality components in the following areas:
Aluminum profiles, linear guides, drive elements, linear units
These mechanical components from isel are flexible & highly efficient. They have been used in many industries for sophisticated and creative design solutions for more than 40 years. All isel components are manufactured in Germany and consist exclusively of self-produced components, so that the perfect coordination of all components ensures maximum work results. Due to their aluminium-steel connection, mechanical components from isel are significantly cheaper than the competition. Their high vertical range of manufacture makes them very flexible to use.
Electronics
Isel electronic components have been used in automation solutions for more than four decades and increase the productivity of your machines and systems. No matter whether stepper or servo motor solutions - For almost all applications, you will find a suitable, inexpensive drive system that realizes movements that meet your requirements. The isel controllers have been field-proven and robust for many years. This makes single-axis, multi-axis or CNC solutions very simple and inexpensive to implement. All electronic components are available as control modules for isel ProNC, Remote and PAL-PC, making them quick and easy to use. This allows a short implementation phase, so that your systems are ready for use very quickly. Since the products are developed and produced by isel, we too can respond to customer requests and have special solutions realized promptly and flexibly.
CAD-CAM software, control software, programming software, drivers
CNC systems
isel CNC systems are closed systems: all components, including the complete system for automation, are manufactured by isel. So our customers benefit in two ways from working with isel. On the one hand, they receive everything from a single source and have a competent contact person for a complete CNC system. On the other hand, the production of all CNC components by a single manufacturer ensures optimal coordination of all individual CNC components.
In addition to a modular product range "made in Germany", from individual motors, linear units or mechanical drives to complete CNC machines, robots or special machines at extremely attractive prices, as well as used CNC machines, we offer you competent advice and services such as training, commissioning and project planning. You can buy individual components from us and automate them yourself, or you can buy the complete machine, which will be designed individually for you.
Optical beam guidance and high-precision positioning systems
You need precision at the highest level. You want to create test setups in the shortest possible time or need positioning systems in the industrial sector to automate precise and complex motion sequences. Since 1993 we represent the company OWIS in Switzerland, which develops, produces, and maintains such optical beam guidance as well as high-precision positioning systems and was able to build a loyal and satisfied clientele during this time.
Automation components
Whether in research, in laboratories or in the industrial sector, you will receive different automation components to create complete, coordinated systems.
Experimental setups
The OWIS system kits give the experimenter the opportunity to create test setups in the shortest possible time. In addition, it is ensured that with the help of existing system elements in a later series production on the same kit can be used. This is especially important for industrial research.
Position:
With the available system rails, the profiles and the corresponding riders, beam heights of 25 mm (SYS 25), 40 mm (SYS 40), 65 mm (SYS 65) and 105 mm (SYS 90) are achieved. This enables multi-dimensional positioning, adjustment and shifting of different loads with variable speeds of macro, micro and nanoworlds.
Teltec Flyer
The company teltec systems ag was founded in 1993 by Fredy and Rosemarie Tellenbach with the takeover of the country representation OWIS and NWL products and focused not only on the brand structure for the products, laser marking and repairs of lasers. Through high customer satisfaction, flexibility and know - how, the company has been continuously built up and today is a highly motivated and competent team of 6 people who provide our customers with products and services for laser marking, positioning systems, as well as components and systems for the Industrial automation. Through direct sales channels of the chosen German quality manufacturer and efficient internal processes, we provide our customers with various products from the sectors mentioned above for extremely interesting prices. We offer personal advice and guarantee prompt service throughout Switzerland.
Laser marking
You must or want to label your products. Because legal regulations must be respected or diverse information must be provided for traceability or for reasons of trademark protection and safety. However, measures to promote sales or targeted marketing and promotions can also be decisive. Through years of cooperation with the company FOBA we can offer you the highest laser and application know-how. Depending on the material and laser system a variety of effects can be achieved. Whether metals, plastics, or other materials we have a suitable laser marking system for almost everything. Our reliable solutions not only ensure a high-precision and repeatable marking for various materials and products, but also the process reliability through an integrated verification of the correct content on the right product. Thus, we can ensure consistent and highest quality machining. For this purpose, we offer you systems and systems that can be integrated into your production process or laser marked according to your requirements in our company.