Products
We are a highly motivated and competent team that supports our customers in the provision of laser marking and positioning products and services, as well as industrial automation components and systems. Through direct sales channels of selected German quality manufacturers and efficient internal processes, we provide for our customers various products from the above sectors for extremely interesting prices. We represent our partner companies for years, offer personal advice and guarantee prompt service throughout Switzerland.
Teltec Systems ag - Flexible laser systems according to your requirements

Photon Energy - compact ultrashort pulse lasers

Your requirement - laser processing, product marking, legal requirements, revolving back, brand protection, sales promotion.labelling products, legal regulations, traceability, trademark protection, sales promotion
You need to machine complex and high-precision parts and are looking for a more economical manufacturing method. Or you need or want to mark your products. Because legal regulations have to be complied with or various information has to be applied for traceability or for reasons of brand protection and safety. But also promotional and sales measures or targeted marketing and advertising campaigns can be decisive.
Our services - Laser processing
Through years of close cooperation with various laser manufacturers, we can offer you the highest laser and application know-how. Depending on the material and laser system, a wide variety of effects can be achieved. No matter for which materials or application, we have a suitable laser system for almost everything. Our flexible reliable laser solutions not only ensure high-precision and repeatable processing for diverse materials and products, but also, for example, process reliability through integrated verification of the correct content on the correct product. Thus, we can ensure consistent and highest processing quality. For this purpose, we offer systems and equipment which you can integrate as a stand-alone workstation, in an automation system, or in your production process.
Your benefit - laser processing
Based on our experience, you will receive a laser processing solution tailored to your application, with an optimal price-performance ratio and high quality.
There are virtually no limits to laser processing - ranging from laser marking with manufacturing and shelf life data, solder and serial numbers, graphics, 2D matrix and bar codes, to mirco processing, welding applications, ablation and cleaning.
Ketterer - mechanical and electromotive drive technology

Drive Technology / Industrial Automation / CNC Systems
Industrial automation, drive technology
You need a reliable partner, with a wide range of components and systems for automation with an optimal price-performance ratio and high quality. You are looking for modular products including open interfaces of the used controllers and software which gives you the necessary flexibility. Since 2013 we have been cooperating with the isel Germany AG and since the beginning of 2016 with the company Ketterer. We ensure the distribution of these products in Switzerland and promote service, training and commissioning throughout Switzerland.
Our services
Through our extensive know-how, the efficient internal processes and the permanent transfer of knowledge from the manufacturer, we ensure you with our services proven quality products, tailored training, prompt and flexible service operations, as well as smooth transactions at any time.
Your benefit:
A broad and modular product range "made in Germany", from individual motors, linear units or mechanical drives to complete CNC machines, robots or special machines at extremely attractive prices. You can buy individual components from us and automate them yourself, or you can buy the complete machine, which will be designed individually for you.
OWIS - PRECISION IN PERFECTION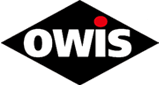 OPTA - Optical tables, breadboards and clean room technology

Your requirement
You need precision at the highest level. You want to create test setups in the shortest possible time or need positioning systems in the industrial sector to automate precise and complex motion sequences.
Our services
We have been representing OWIS in Switzerland since 1993 and have been able to establish a loyal and satisfied clientele during this time. Whether in research, in laboratories or in the industrial sector, you will receive from us different automation components for the creation of complete, coordinated systems.
Your benefit
As an experimenter, these products and system kits give you the opportunity to create test setups in the shortest possible time. This enables multi-dimensional positioning, adjustment and shifting of different loads with variable speeds of macro, micro and nanoworlds.